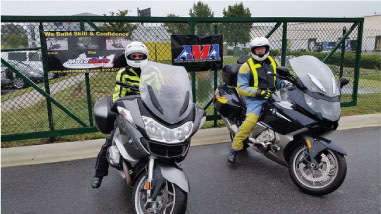 09 Apr

Bundle Max Control 1 & Stayin' Safe
Bundle Max Control 1 & Stayn' Safe
This bundled package includes two courses over two days. One day will be the Stayin' Safe course and one day will be the Maximum Control Level 1 course.
Combine a day of low speed skills with a day of street skills to make a more well rounded motorcyclist.
If you are interested in integrating motor operations into your current agency, contact us for more information.
Bundle Max Control 1 & Stayn' Safe Details
Length:  2 days ~ The school runs rain or shine
Class Size: Minimum of 3 students, Limited to 6 students
What's Included: Course instruction, materials
Motorcycle: Bring your own (all street-legal motorcycles are welcome)
Requirements:  Students must have completed an MSF Basic RiderCourse or equivalent or logged a minimum of 2500 miles and/or completed other advanced level training.
Minimums: Safe motorcycle, DOT-rated helmet, jacket, sturdy pants, gloves, eye protection, over-the-ankle boots, long sleeves recommended for summer
Location: Burlington, NC
Price: $695.00
REGISTER NOW